Welcome
Eliminate pain and get back
to doing what you love
Get to Know Us

Hand + Physical Therapy NYC is a private practice focusing on the physical rehabilitation of the whole body—from head to little toe. As a team of certified hand therapists, occupational therapists, and physical therapists, we take pride in our ability to provide the highest caliber of customized, one-on-one therapeutic treatment and
care for every body.
We work one-on-one with our patients to identify the source of the pain as well as any underlying cause(s). This type of comprehensive assessment allows our hand therapists and physical therapists to treat each patient's immediate needs, as well as guide and educate patients with strategies, techniques, and therapeutic exercises that benefit long-term health.
Comprehensive Services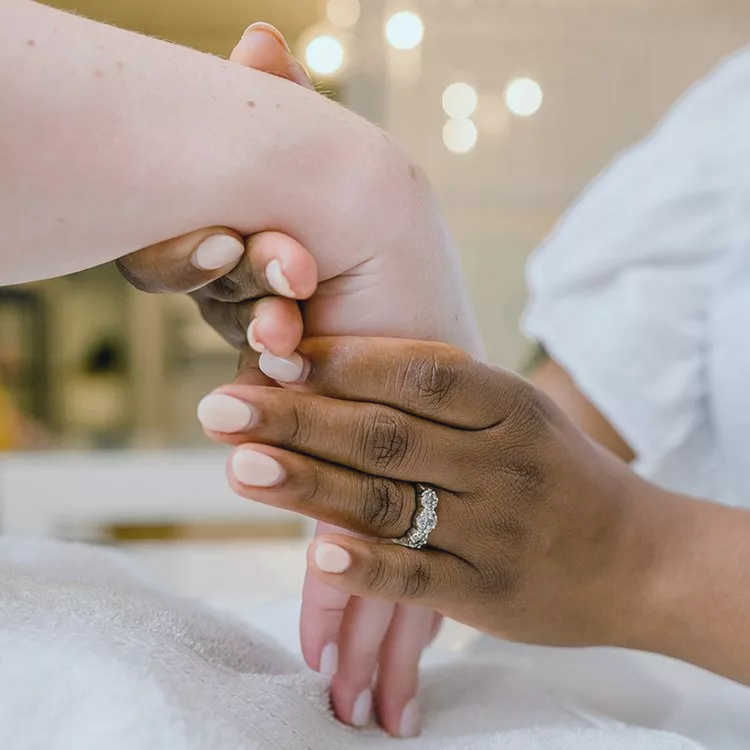 Hand Therapy
Our therapy programs focus on personalized, hands-on treatment by highly skilled, experienced, and caring Occupational Therapists and Physical Therapists— many of whom are Certified Hand Therapists. Whether your problems are the result of an accident, sports injury, surgery, or too many hours at your computer, we can help get you back to doing what you love and living life hands-on!
Physical Therapy
We are committed to providing customized care and treatment plans that focus on recovery and avoiding reinjury. Our licensed physical therapists are balance and strength training specialists. We work with sports injury, injury prevention, and post-operative patients, as well as individuals seeking golf and tennis specific sports rehabilitation.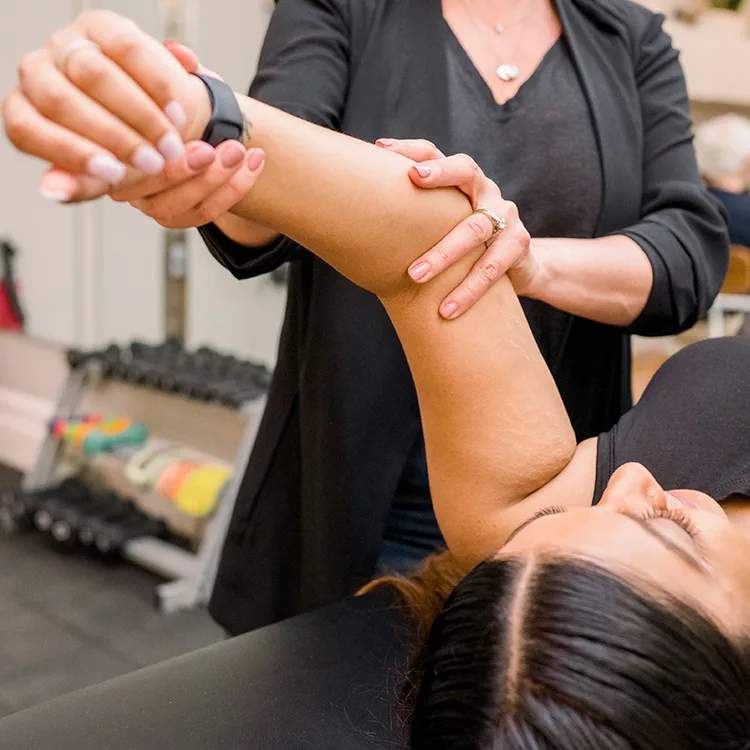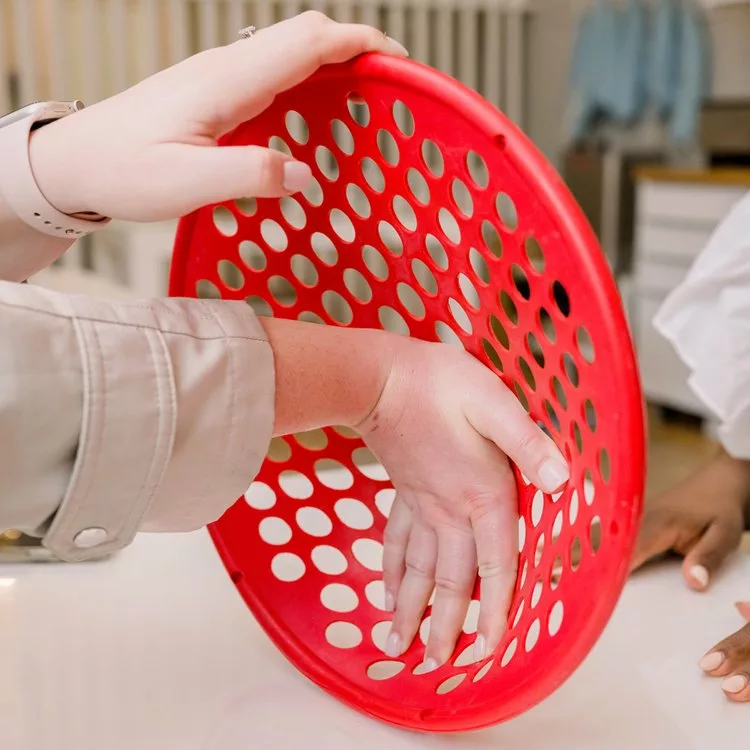 Occupational Therapy
Our occupational therapists help patients become more self-sufficient by sharing real-life solutions and adaptive strategies designed to help patients perform daily tasks as independently as possible. Occupational therapy can support the return to independent function while also decreasing pain, building strength, and improving range of motion. Working to support both fine and gross motor skills, especially as we age or after an injury, is the cornerstone to aging gracefully and living independently.
Pelvic Floor Therapy
Pelvic floor therapy is treatment by a Physical or Occupational Therapist for the muscles relating to the pelvic floor. The pelvic floor is a group of muscles that form a saddle to support your uterus, bladder and bowel and are integral to their function. Pelvic therapy can reduce pain and discomfort. With the help of your therapist, it can empower individuals with the necessary tools to prevent discomfort from returning in the future.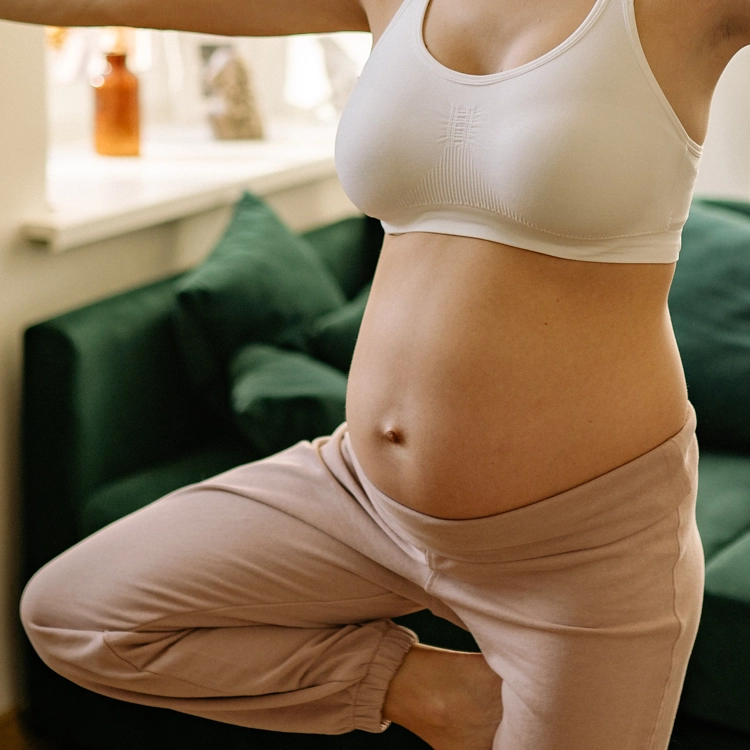 Additional Therapy, Specialties + Services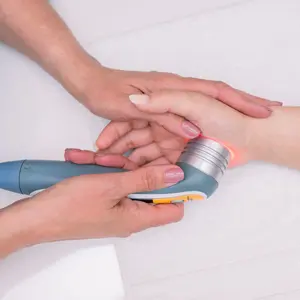 Certified Hand
Therapists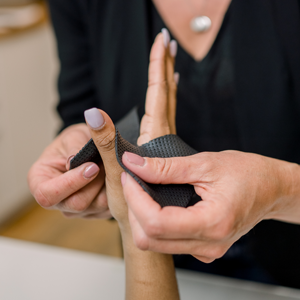 Splinting | Custom
Orthotics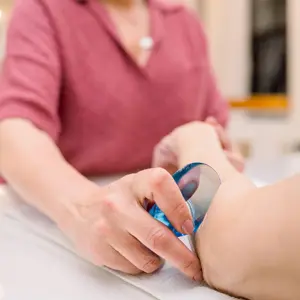 ASTYM®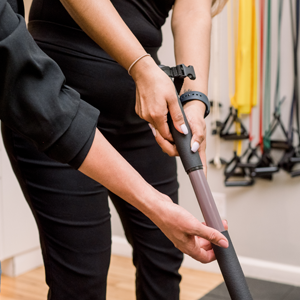 Sports Rehab
In-person and remote options are available
Our office is conveniently located near Union Square in Manhattan, on 5th Avenue between 16th and 17th street. Can't make it into the office? No worries, we've got you covered with a telehealth appointment. Get started with Hand + Physical Therapy NYC today
Patient Testimonials
Eleanora H.
Source: Google
"I have had physical therapy in other facilities; however, this one is THE BEST! Hands Down! (Pun intended.) The therapists challenge me to further my...
Nov 6, 2023
5
.0
P.W.
Source: Google
"After my surgery, it was recommended I see a certified hand/arm specialist. I feel incredibly lucky to have discovered Hand Therapy. The practice is spotless...
Nov 6, 2023
5
.0
Albert D.
Source: Google
"This is a great place for hand therapy. Very well equipped with excellent therapists. This is the place to go!"
Nov 6, 2023
5
.0
Toby S.
Source: Google
"I am so glad I found Hand + PhysicalTherapy NYC. I needed to treat my mallet finger quickly and they were able to schedule an...
Nov 6, 2023
5
.0
Mick S.
Source: Google
"I had a shoulder injury and would highly recommend Hand + PhysicalTherapy NYC. I found the whole team very professional and they knew exactly how...
Nov 6, 2023
5
.0
Sherry F.
Source: Google
"This hand therapy group was recommended to me by a trusted physical therapist. I've been working with Hand + Physical Therapy NYC for the last...
Nov 6, 2023
5
.0